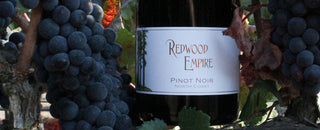 Welcome to Redwood Empire
Winemaker Ken Foster is active and full of energy in the cellar and he is enthusiastically involved in every step of the winemaking process from vineyard to bottle. Ken utilizes small open top fermentations, neutral oak barrels, sur lie aging, and his own hands-on approach in carefully crafting the Redwood Empire wines.
Understanding that you cannot fully know the wines unless you understand the fruit, Ken walks the cool coastal vineyards around, and during harvest to sample grape clusters, taste for flavor expression, and monitor the health and vitality of the vines. Much of the hand-picked fruit is fermented separately to retain the unique qualities while some lots are co-fermented to combine their characteristics into a controlled field blend.
This approach affords Ken a wide range of options when crafting the final blends for our wines. In most vintages he has dozens of lots of different Pinot Noirs to choose from in the blending process. Ken's keen palate, three decades of winemaking experience, and over a decade of experience working with North Coast AVA fruit have combined to produce something very unique and special at Redwood Empire Winery. Our world-class wines express the terroir of our vineyards and are a testament to the artisanal and careful approach Ken Foster takes to winemaking.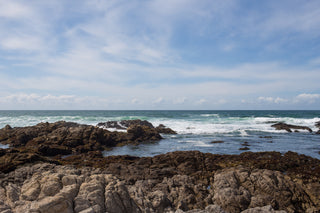 North Coast AVA
The North Coast AVA encompasses more than three million acres of land north of San Francisco. Including some of the most important AVAs in the wine industry (Napa, Sonoma, Mendocino, Lake County) this region is well known for its rugged and coastal terrain, as well as quieter and less crowded vineyards. The Mendocino AVA lies right above the Sonoma AVA has wines similar in style, like Pinot Noir and Chardonnay, and the Lake County AVA lies right above Napa and has wines similar in style, like Cabernet Sauvignon and Merlot.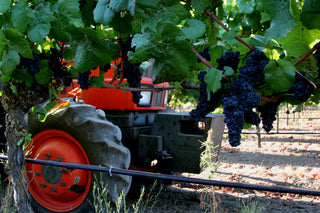 Sustainable Farming to Protect our Land
Our vineyards are certified fish-friendly and Certified California Sustainable.
Brands of Carneros Wine Company
Mahoney Family Vineyards
All of our estate vineyards are farmed responsibly – Certified Sustainable and Fish-Friendly. We invite you to enjoy our wines, carefully crafted in small quantities from the very best of our 160 acres of estate vineyards.
Fleur de California
The style of our wines is crafted on the vine, with picking decisions based on the interplay between fruit flavors and acidity. The resulting wines display texture, balance, and true varietal character. 
Carneros Ranch
These wines are sourced from a handful of notable Carneros Appellation vineyards, including the Haire and Mahoney Vineyards. These vineyards, and the families that own them, are true pioneers in the region.
Redwood Empire
Our winemaker utilizes small open top fermentations, neutral oak barrels, sur lie aging, and his own hands-on approach in carefully crafting the North Coast Redwood Empire wines.