Carneros Wine Company is the culmination of 50 years of experience growing and producing wines in the Carneros region. Spanning the cool southern reaches of the Napa and Sonoma Valleys, California's Carneros appellation is a scenic and magical place. Known for our Pinot Noir and Chardonnay, Francis and Kathy Mahoney are pioneers of this region.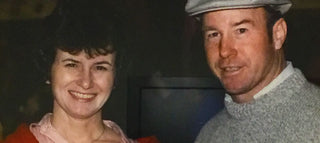 About Us
When the foundation for Carneros Creek Winery was laid 1972, the Carneros region was an abundance of agriculture, bay fields, fruit orchards, and, as its name suggests, sheep pastures (Carneros is the Spanish word for sheep). Francis Mahoney aspired to grow grapes that would produce wines which evoked in him the same passion as that of the great Pinots of Burgundy.
He embarked on a groundbreaking experiment with U.C. Davis to seek out which of Pinot Noirs many clonal variations are particularly well suited to growing in the distinctive terroir of the Carneros. Six selected varieties grow on our 180 acres of vineyards in the fog-washed hills, affording the grapes the gentle ripening necessary to develop beautifully balanced acids and flavors.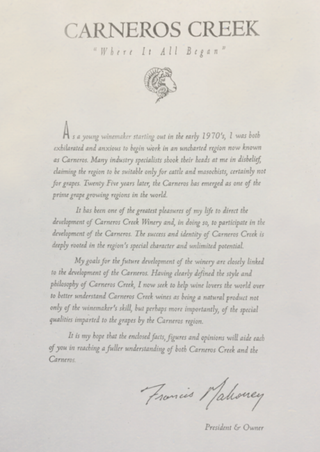 Our Beginnings
In the early 1970s, Balfour Gibson and Francis Mahoney came to the Napa Valley looking for ways to expand their San Francisco operations.
"In the southernmost area of the Napa Valley, just north of San Francisco Bay, lies the Carneros District. Because of the bay's moderating effects, the Carneros District enjoys more temperate weather than other areas of the Napa Valley- warm, breezy summer days and mild summer evenings. The climate especially favors Chardonnay and Pinot Noir grapes. The sandy loam soil, punctuated by small rocks and gravel, provides the superior drainage essential for producing classic wine grapes.
To this hospitable site came Balfour Gibson and Francis Mahoney. They recognized it as a superior location in the Napa Valley, one in which they could create memorable wines. Gibson was a successful wine importer who sought to produce fine, European-style wines in the Napa Valley. Mahoney, who had assisted him in the import business, brought a connoisseur's appreciation of wines to his winemaking skills.
Together they founded Carneros Creek Winery, a small winery dedicated to producing distinctive wines. Since its first bottling in 1972, Carneros Creek Winery created wines that have achieved national and international recognition along with their on-going success.
In 1986 Fleur de Carneros debuted and was considered by Francis "Pinot 101". The wines were aged in stainless steel or oak tanks and bottled within 8 months of harvest. The resulting wines exhibited bright fruit, with forward aromas of red fruit typical of the Carneros region. The style was inviting and straightforward, and most of the grapes were purchased from local growers.
The Mahoney's sold Carneros Creek Winery in 2006, and gave them an opportunity to focus on Mahoney Family Vineyards and Fleur de California. Since then, our wines have won Double Gold at the San Francisco Wine Competition, and have been on shelves and in homes all over the country.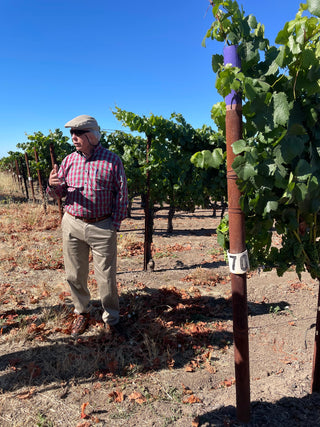 Terroir & Clonal Research
Francis was captivated by the concept of terroir – the influence of soil, wind, fog, sun exposure, and rainfall on the style of wine they produced. Turning his focus towards the undiscovered "Los Carneros" region in the southern portion of Napa and Sonoma valleys, Francis felt that conditions in this wind-swept countryside were ideal for Pinot Noir to thrive. So it was here that the Mahoneys set their roots.
Rather than choosing Pinot Noir clones because of their propensity for high yields (a factor that played a major role in their lackluster quality of the varietal up until that time), Francis planted and studied clonal selections of Pinot Noir that had proven track records in European vineyards along with some selections from California that lacked only the right climate and proper vineyard management.
Using his Carneros vineyards as his laboratory, Francis, along with a team from U.C. Davis, began a tedious clonal research project to better understand the intricacies of the more successful clonal selections. Over the course of that twelve-year research project, it became evident that the best Pinot Noir was not to be found within a single clonal selection. Each of the clones had unique flavor, structure, and aromatic characteristics and each had its own preference for vineyard location, pruning techniques, water tolerance, soil type, sun exposure, barrel, and bottle aging.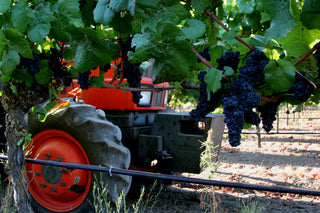 Sustainable Farming to Protect our Land
Our vineyards are certified fish-friendly and Certified California Sustainable.
Brands of Carneros Wine Company
Mahoney Family Vineyards
All of our estate vineyards are farmed responsibly – Certified Sustainable and Fish-Friendly. We invite you to enjoy our wines, carefully crafted in small quantities from the very best of our 160 acres of estate vineyards.
Fleur de California
The style of our wines is crafted on the vine, with picking decisions based on the interplay between fruit flavors and acidity. The resulting wines display texture, balance, and true varietal character. 
Carneros Ranch
These wines are sourced from a handful of notable Carneros Appellation vineyards, including the Haire and Mahoney Vineyards. These vineyards, and the families that own them, are true pioneers in the region.
Redwood Empire
Our winemaker utilizes small open top fermentations, neutral oak barrels, sur lie aging, and his own hands-on approach in carefully crafting the North Coast Redwood Empire wines.