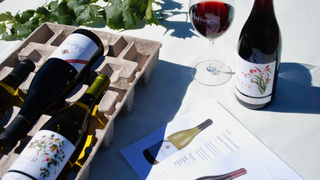 Wine Clubs
You are invited to join Carneros Wine Company's Wine Club for special events, discounts, and member only wines. While our wine clubs focus on limited production wines from our Certified Sustainable/ Fish Friendly estate vineyards, there are club options for those who would like to try a larger selection.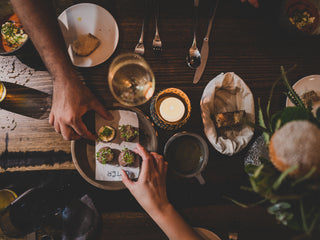 Club Options
4-6 Bottles
The Edge Club
Members of our Edge Club receive four to six bottle shipments of our Mahoney Family Vineyards (and occasionally Carneros Ranch or Fleur de California) wines twice per year. Edge Club shipments can include white, rosé or red wine varietals.
$120-$150 / shipment
6 bottles
The Fleur de California Club
The Fleur de California Club – If you're a fan of our Fleur de California wines, this club was created just for you. We ship out two 6-bottle shipments of exclusively Fleur de California wines per year. Each shipment will come with an array of red and white varietals to sample.
$80-$120 / shipment
4-6 bottles
The Red Only Club
So your preference is red wines? Nothing wrong with that, in fact, we've built a club just for you. Members of the Red Only Club, receive 4-6 bottle shipments of Carneros Wine Company red wines twice per year.
$110-$160 / shipment
4 bottles
The Pinot Only Club
The Pinot Only Club – If your passion is Pinot Noir we get it! The Pinot Only Club is the club for those who share our passion for Pinot Noir. Members of the Pinot Only Club, receive  4-bottle shipments of our Carneros Wine Company Pinot Noirs twice per year.
$110-$140 / shipment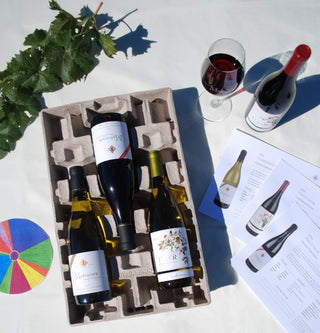 Benefits
All Club Levels Enjoy The Following Benefits:
20% off Member Discounts on all wine purchases
2 Shipments Per Year, one in the spring and one in the winter
Ability to fully customize your club shipments to suit your preferences
Special event invitations to member only events.
First shot at limited release wines
Best of all, there is absolutely no charge to join any of our wine clubs and you can start using your benefits immediately!
"I absolutely love being part of The Edge Club. I am able to get the newest releases and customize my order based on upcoming plans."
"I first tried Fleur de California Pinot Noir at a restaurant in New York, and now I am able to get it shipped directly to my door!"
"My aunt purchased a club shipment as a birthday gift, and I loved the wine so much that I decided to keep the membership for myself!'