Welcome to Carneros Ranch
Carneros Wine Company's Carneros Ranch wines are sourced from some very notable Carneros Appellation vineyards including the Haire and Mahoney Vineyards. These vineyards, and the families that own them, are true pioneers in the wine industry. Their decades of dedication to the Carneros Appellation shows in the quality of their fruit and winemaker Ken Foster does his best to bring that wonderful fruit character into every bottle.
Under the supervision of winemaker Ken Foster, the Carneros Ranch Pinot Noir and Chardonnay display their Carneros heritage. Both wines express a bountiful bouquet of aromas before they burst to life on the palate to deliver the Carneros flavor profile. The generous and balanced mouthfeel sets the stage for a delightful fruit finish.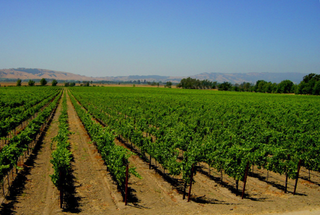 Flavors of Carneros Ranch
Pinot Noir from across the Carneros Appellation vineyards has a high-toned, cherry/cola character with a touch of exotic spice. The Carneros Pinot Noirs can range from light and refreshing, to dense and layered. You'll find that while the Carneros Ranch Pinot Noir has bright, beautiful fruit, it is also layered and complex.
Chardonnay from the Carneros Appellation will typically display a crisp, green apple character with a mouth-filling density. At Carneros Ranch, our Chardonnay's typical Carneros flavors are complemented with a touch of French oak and a creamy-soft texture that lingers on the finish.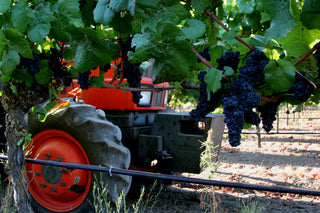 Sustainable Farming to Protect our Land
Our vineyards are certified fish-friendly and Certified California Sustainable.
Brands of Carneros Wine Company
Mahoney Family Vineyards
All of our estate vineyards are farmed responsibly – Certified Sustainable and Fish-Friendly. We invite you to enjoy our wines, carefully crafted in small quantities from the very best of our 160 acres of estate vineyards.
Fleur de California
The style of our wines is crafted on the vine, with picking decisions based on the interplay between fruit flavors and acidity. The resulting wines display texture, balance, and true varietal character. 
Carneros Ranch
These wines are sourced from a handful of notable Carneros Appellation vineyards, including the Haire and Mahoney Vineyards. These vineyards, and the families that own them, are true pioneers in the region.
Redwood Empire
Our winemaker utilizes small open top fermentations, neutral oak barrels, sur lie aging, and his own hands-on approach in carefully crafting the North Coast Redwood Empire wines.