The North Coast AVA is an American Viticultural Area in California that encompasses grape-growing regions in six counties located north of San Francisco. These counties include Lake, Marin, Mendocino, Napa, Sonoma, and Solano. The North Coast AVA is considered one of the most important winemaking areas in America and has a rich history dating back centuries when European settlers first arrived with their grapes for wine-making ambitions.
With 56 sub-AVAs and 3 million acres of vineyards, the North Coast is a wine-making powerhouse and home to over 700 wineries. Some of the most famous sub-AVAs in the world are located in the North Coast, including Napa Valley, Sonoma, and Mendocino. The region offers a diverse range of wine flavors due to its vast vineyard land and varied terroir. Including some of the most important AVAs in the wine industry, this region is well known for its rugged and coastal terrain, as well as quieter and less crowded vineyards. 
The Mendocino AVA lies right above the Sonoma AVA has wines similar in style, like Pinot Noir and Chardonnay, and the Lake County AVA lies right above Napa and has wines similar in style, like Cabernet Sauvignon and Merlot.
The North Coast AVA benefits from the  morning Pacific fog and coastal breezes, creating a temperate climate that is ideal for grape cultivation. Unlike other AVAs, which are normally based on geographical borders like counties or states,, this AVA is based on the "topography, hydrography and other geographical factors, all of which do, ultimately, have their influence on wine quality."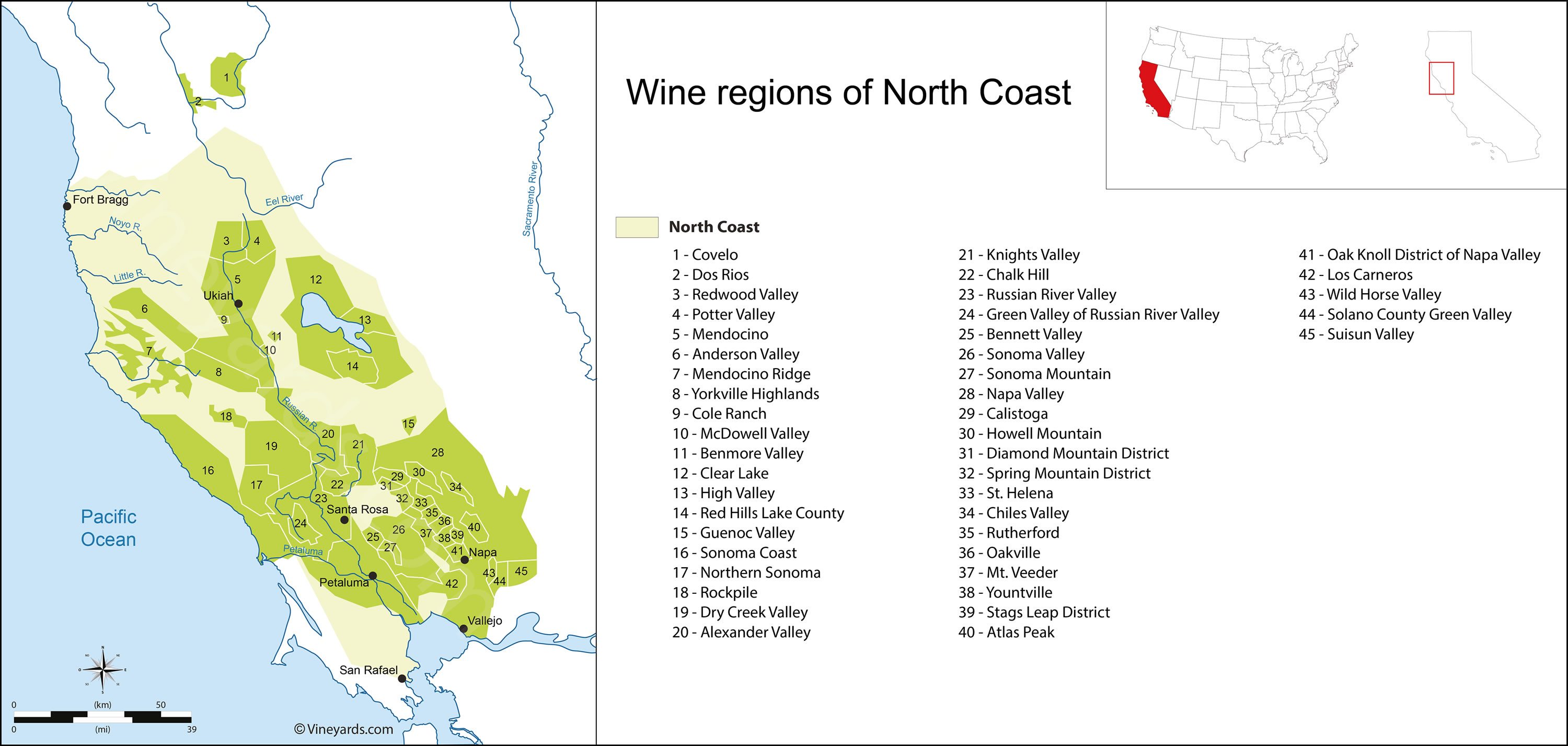 Wines from this region can include grapes from any of the counties or vineyards within the North Coast. By labeling wines as this AVA, wineries are able to choose the best grapes from within this boundary and create a unique wine that features the flavors of this region.
To learn more about why wines are labeled based on their AVAs, check out this blog.
We invite you to try one of our North Coast wines, and enjoy the taste of Northern California.