Just Released – 2020 Fleur de California Pinot Noir Carneros Select
We have been crafting our Fleur de California Pinot Noir since 1987, and this bottling represents our 35th vintage. We feel honored to have been able to share our love of Pinot Noir with you for 35 years, so we wanted to celebrate the year 1987! Check out the blog below for fun facts, music, and recipes, all from this year.
2020 Fleur de California Pinot Noir Carneros Select
The first Pinot Noir from Fleur de California was produced in 1987, so this represents our 35th vintage. In recent years we have shifted to using more fruit from our estate vineyards as well as the Haire Ranch. The resulting wine has complex flavors of Bing cherry, raspberry and peppercorn with earthy aromas that conjure forest floor and black tea. The wine spent 12 months aging in 15% new French oak, which enhances palate structure and length to the finish without masking the bright red fruit notes and varietal character that we strive to preserve.
$24.00/Bottle | Club Price: $19.20/Bottle
In 1987 Fleur de California (also known as Fleur de Carneros) was conceived to offer restaurants, wine shops, and our customers a line of wines that would be approachable and delightful. As our most widely distributed brand, Fleur de California wines are award-winning staples on the menus of quality conscious restaurateurs and on the shelves of wine retailers who go the extra mile for their customers.
The original Fleur de California varietal was Pinot Noir and being from the Carneros, that is still our focus. As you can see below, we have gone through label changes through the years, and we are constantly working on showcasing some "fleurs" on our labels.
We are so excited to share this vintage with you and we hope you enjoy all of the fun treats we have below!
Facts & Trivia from 1987
Red M&Ms were back in the bag after being banned for 11 years due to the Red No. 2 dye ban. They didn't actually contain the dye, but they thought it would be better to pull them to not cause confusion or to deter their customers.
The New York Giants were the Super Bowl champs, the Minnesota Twins won the World Series, and the Edmonton Oilers clinched the Stanley Cup.
A new 1987 Honda Accord base price was $9,795.
The cost of gas was $0.90/gallon
The Top Song was Faith by George Michael
Movies that came out that year include
 

The Princess Bride, Good Morning Vietnam, Moonstruck, Dirty Dancing, Wall Street and Lethal Weapon.
Since 1720, the Baltic Sea has frozen over entirely 20 times, most recently in early 1987, which was the most severe winter in Scandinavia since 1720.
Recipe of the 1980's
There are foods that seem nostalgic and of the time. We think this Beef Stroganoff is the epitome of an 80s classic, but a little healthier. It replaces sour cream with Greek yogurt to still maintain the tanginess of the dish. We hope you enjoy!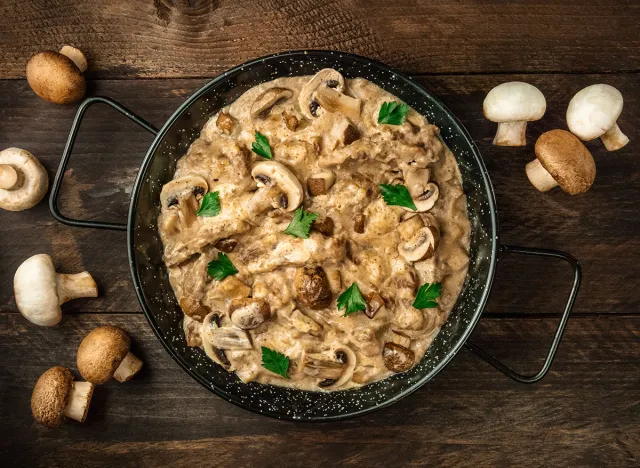 Spotify Playlist
We want you to party like its 1987 with this playlist. Featuring all of the hits from the year, ranging from Whitney Houston to Bruce Springsteen to Prince, we are sure you will dance the evening away.