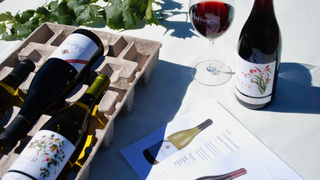 Fall 2023 Wine Club Announcement
We are thrilled to announce our Fall 2023 Wine Club selections. We have been working on an extra special project for you for our 50th anniversary, which we are so excited to share. This wine has been in on a riddling rack since it was picked in 2016, and we are ready to finally release our first SPARKLING PINOT BLANC from Las Brisas Vineyard! This wine in currently only in the Edge Club release, however, you are welcome to customize your release and add this to any club, as there are some clubs with 4 or 5 bottles that have space to add the Sparkling. We recommend it for your holiday events or any celebration.
Happy sipping!
Want to be part of the Carneros Wine Club family?
Club Selections
1 x Mahoney Family Vineyards, Sparkling Pinot Blanc, Las Brisas Vineyard - NEW RELEASE
1 x 2022 Carneros Ranch, Cardonnay, Carneros – NEW RELEASE
1 x 2021 Mahoney Family Vineyards, Pinot Noir, Estate Vineyards - NEW RELEASE
1 x 2019 Mahoney Family Vineyards, Cabernet Sauvignon, Mahoney Ranch, Napa Valley
1 x 2021 Mahoney Family Vineyards, Pinot Noir, Las Brisas Vineyard, Single Barrel (Eric Millard)
1 x 2022 Mahoney Family Vineyards, Vermentino, Las Brisas Vineyard - NEW RELEASE
FAQ's
As club members, you will get first pick of our new releases and also have the ability to fully customize your shipments, so you can add or remove any wines that are included. These customizations can be done through the Vinoshipper email that you will receive shortly after this email.
Since the shipping date is so close to Thanksgiving, please let us know if you would prefer to have your wine shipped out earlier than Nov. 17th. Please be aware that any shipments that are being shipped out prior to the club release date of Nov. 17th, will not include the sparkling wine as it is getting bottled right before the release date. If you would like to have the sparkling shipped separately, an additional order will have to be made to accommodate the separate shipments. We can also not make a guarantee that the wine will arrive prior to Thanksgiving, but we will do our best to try to ship them out as early as possible that morning.
For members of our wine club, we will be sending out our Fall 2023 club shipment Friday, November 17th. If you would like to change your order, or if you have an address or credit card update for us, please email us no later than Friday, November 10th at wineinfo@mahoneyvineyards.com or call us at (707) 253-9464. We will also be sending an email from Vinoshipper as a reminder of the shipment and account updates.
Don't forget, shipping is included on all full case orders being shipped at the same time.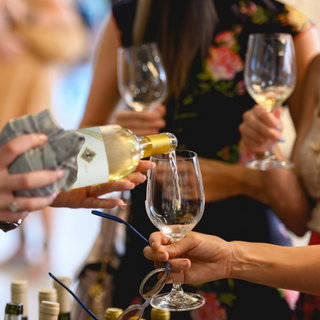 Pick Up Party
We invite you to join us on Saturday, November 18th, from 12-3, to pick up your fall club shipment! We will have some holiday hors d'oeuvres for you to snack on while we say hello and catch up. There will be a variety of six pre-selected wines that will be poured, and while we will not be able to pour all of our wines, we will have a small selection of some of our favorites for you to try!
There is no requirement to RSVP, however if you are able to, please let us know if you will be coming so we have a good idea of how many people will be attending. If you would like to pick up your shipment at the event, please let us know below so we can pull your wines to be ready for pick up.
You are not required to be a club member to attend, however, if you are attending and are not a club member, please fill out the form below.
Thank you and we can't wait to see you!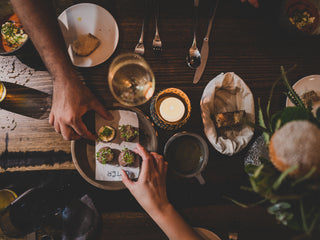 "I absolutely love being part of The Edge Club. I am able to get the newest releases and customize my order based on upcoming plans."
"I first tried Fleur de California Pinot Noir at a restaurant in New York, and now I am able to get it shipped directly to my door!"
"My aunt purchased a club shipment as a birthday gift, and I loved the wine so much that I decided to keep the membership for myself!'